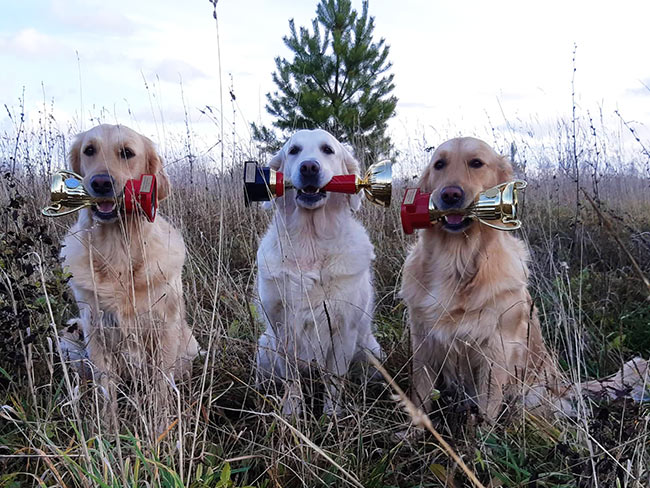 Triple Cheers and Hurray!
And uncorking champagne!
10/26/2019 Retriever Field Trials Contest (CACT). Kaluga region.
Judges: Yanushkevich O., Vdovina I., Gorpinchenko V.

Ch. Ambergold GK Nicoletta - 95 points, D-I, 1 place, CACT, Field Trial Champion!

Ch. Ambergold GK Pink of Perfection - 94 points, D-I, 2 place, RCACT!

Ch. Ambergold GK Precious Periapt - 93 points, DI, 4th place!

Team Ambergold -1 place!

My dear girls, I am so happy, thank you!

Natasha and Maxim! Bravo! Such owners are every breeder's dream!