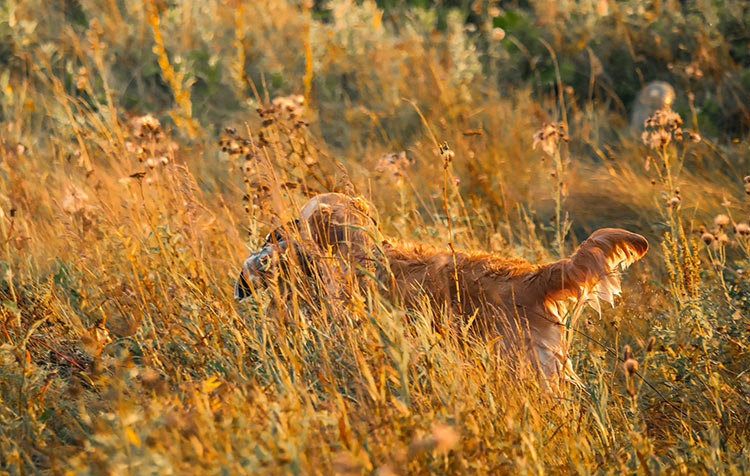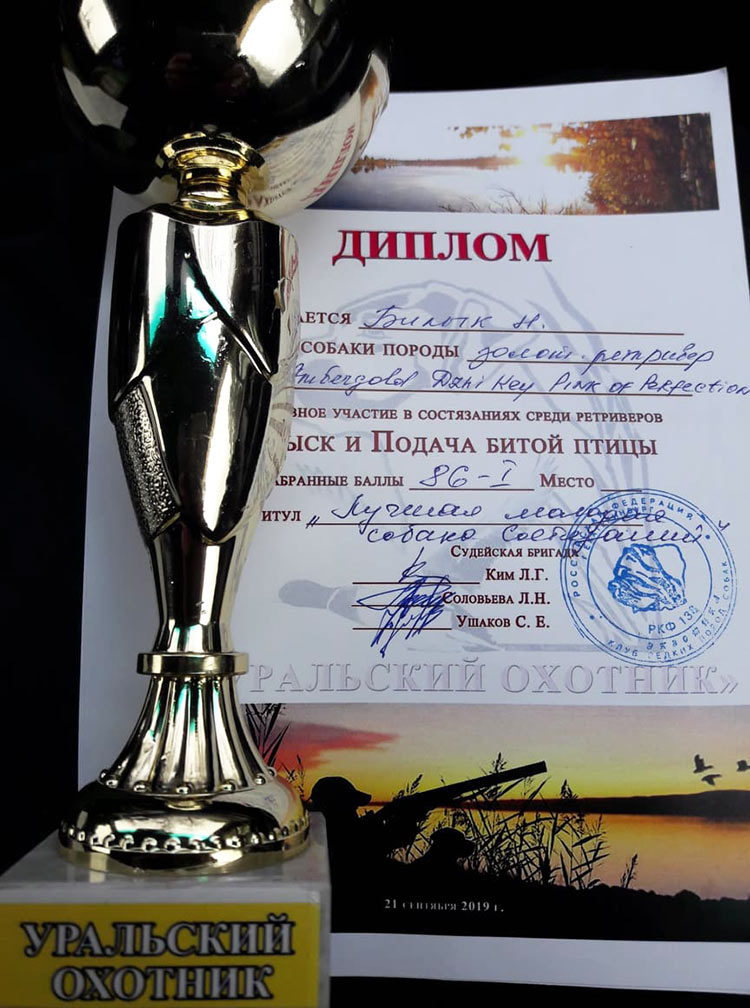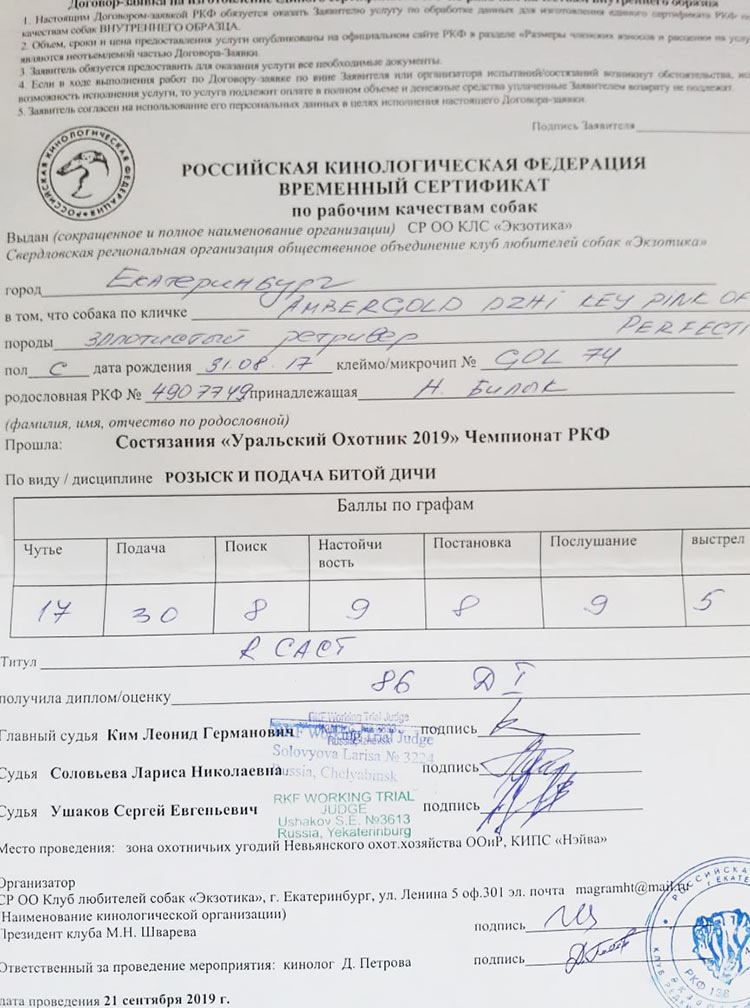 And again, congratulations to Audrey!
Our little girl completed the first season remarkably, constantly exceeding expectations.
Natasha and Maxim thank you!
Ch.
Ambergold GK Pink of Perfection
-
86 points / D-1, best young dog, R.CACT!

09/21/19 RKF Field Trial Contest "Ural Hunter-2019",
Yekaterinburg, Russia 
Judges: Mr.Kim L., Mrs.Solovyova L., Mr.Ushakov S.