I dont know about everybody else, but as for Mom Lara and myself-
we are uncorking champagne!
Ch.Ambergold GK Pink of Perfection - RKF Field Trial Champion, 1st place, with 98 points!

Her sister Ambergold GK Playful Peri - debuted with 72 points and D2!
Not bad for a start!

A week ago, the sisters turned 2 years old.
Natasha and Maxim Bilyk, we are very happy and grateful to you!
Congratulations on the great results!

09/07/19, Chelyabinsk. RKF Field Trial Championship "Duckl Dawn"
Judges: Lysenko S., Antakov V., Solovieva L.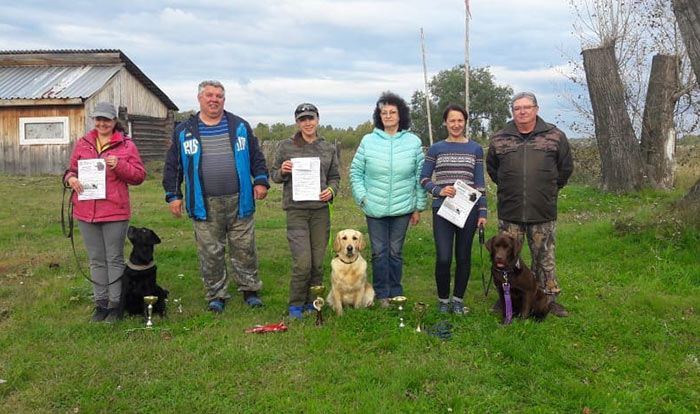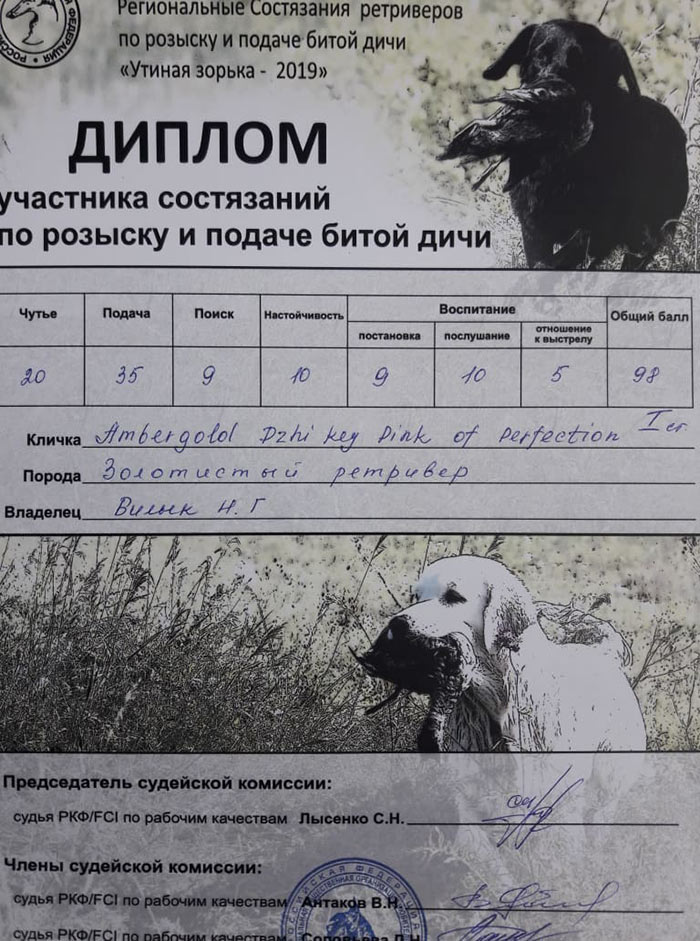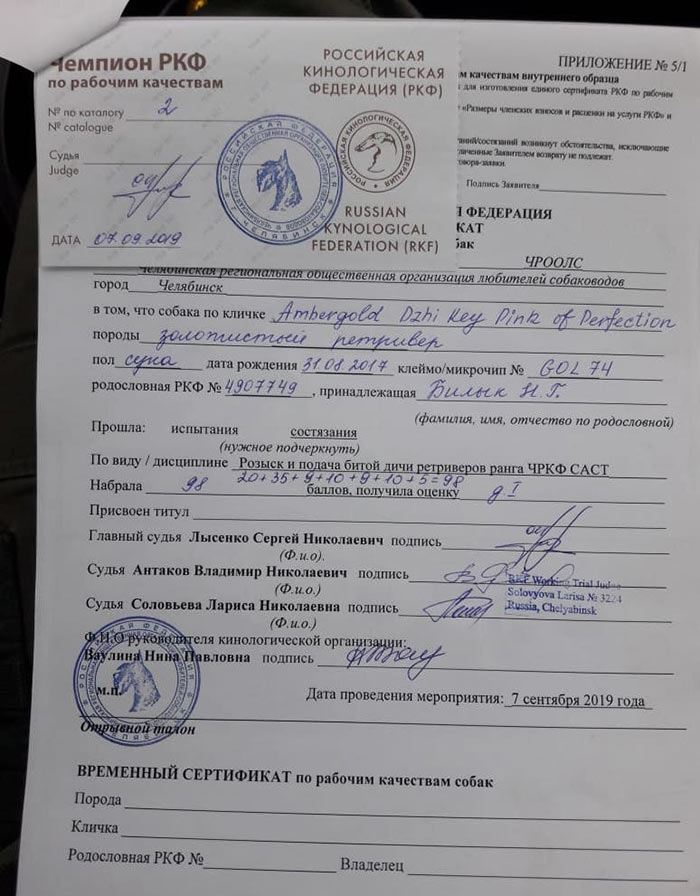 !