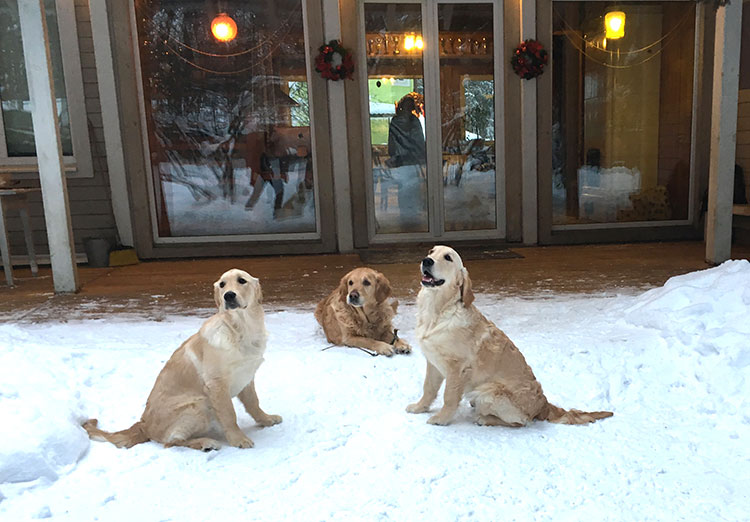 Such a joy!  Litter sisters Bailey and Audrey came to visit us from a very remote Perm!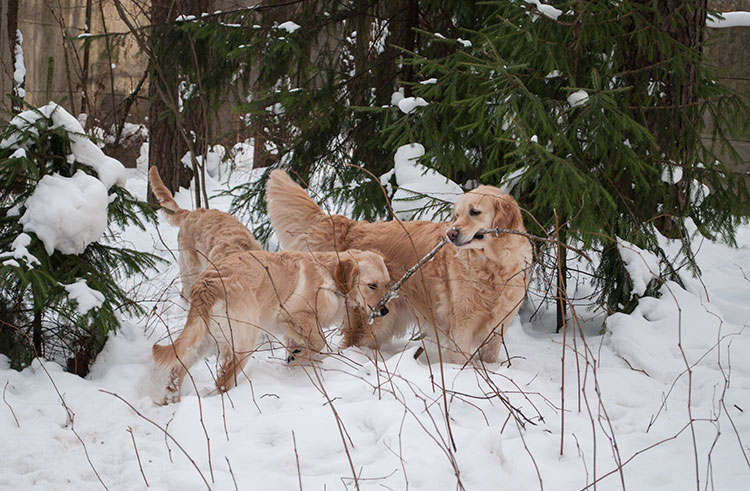 Sisters immediately mastered - as if they did not leave.
The girls are very brave - not everyone will dare to take Sanya's wand!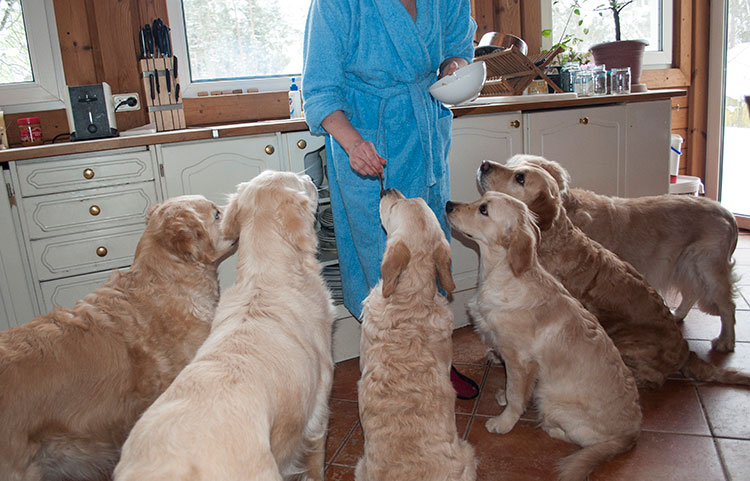 Pleased to note good manners - and Audrey Bailey and know how to use cutlery!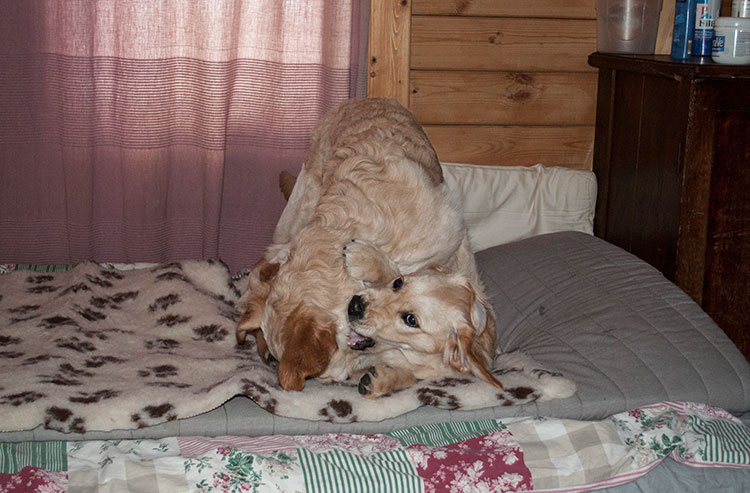 Playing on someone else's bed, no doubt, is a sign of a happy Golden Retriever childhood!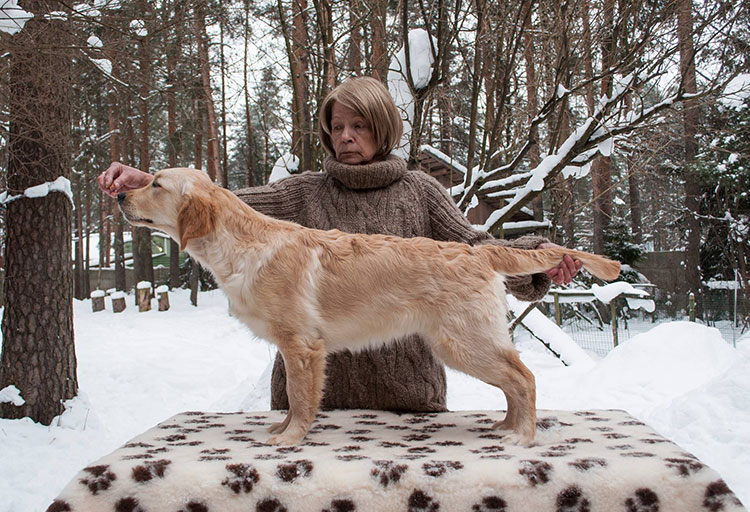 My God! How the children grew up! And they know how to stand!
This is Bailey - Orange Ribbon, aka Ambergold GK Precious Periapt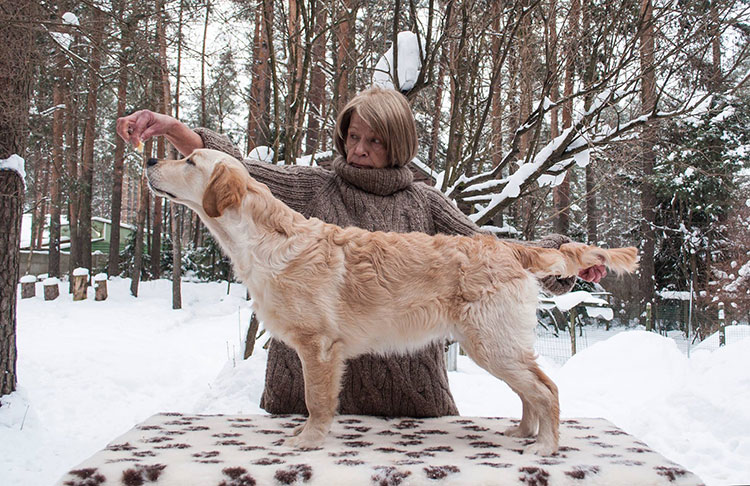 And this is Audrey - Pink Ribbon, aka Ambergold GK Pink of Perfection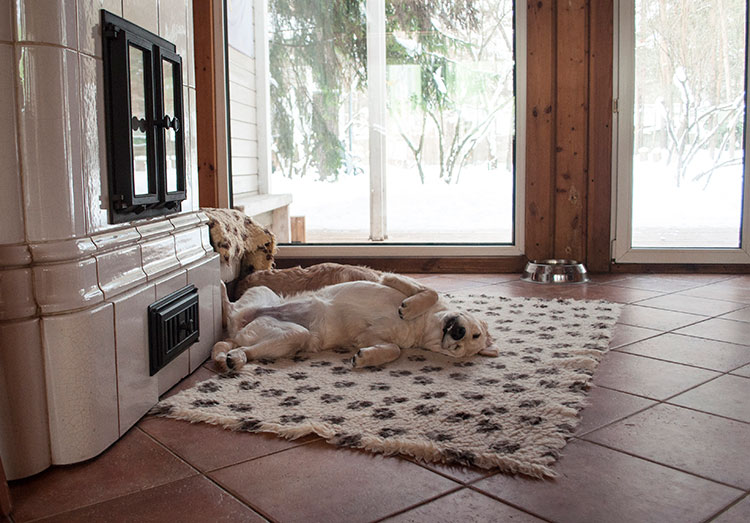 It's nice when in their first House children feel at home ...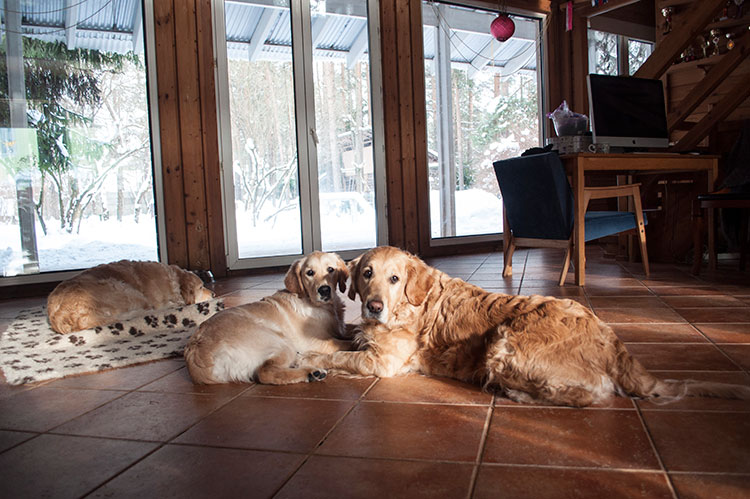 With Mom Lara...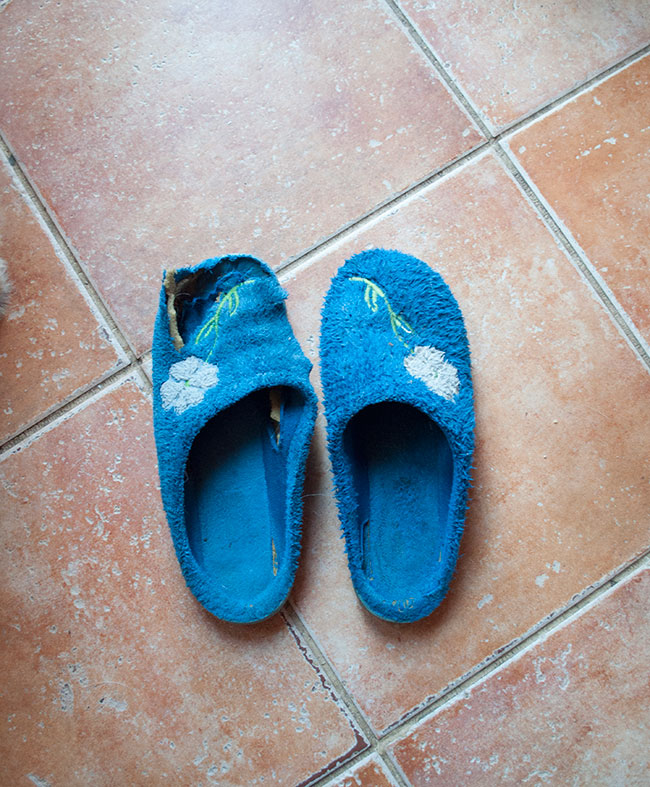 A lot of impressions, a lot of joy, noise, fun!
Thank you very much Natasha and Maxim Bilyk for having arranged this holiday!
Audrey and Bailey are loved, healthy, beautiful!
But Bailey's slipper (right) does not look good as finished as Audrey's ...
Bailey! Need training!