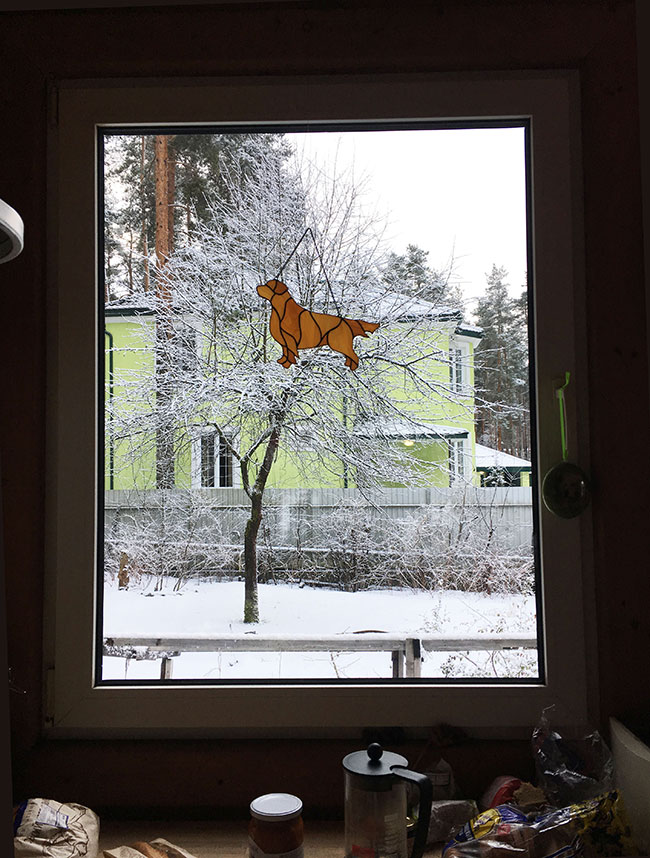 Sitting here recently and looking  in the window ...  suddenly I hear a barking!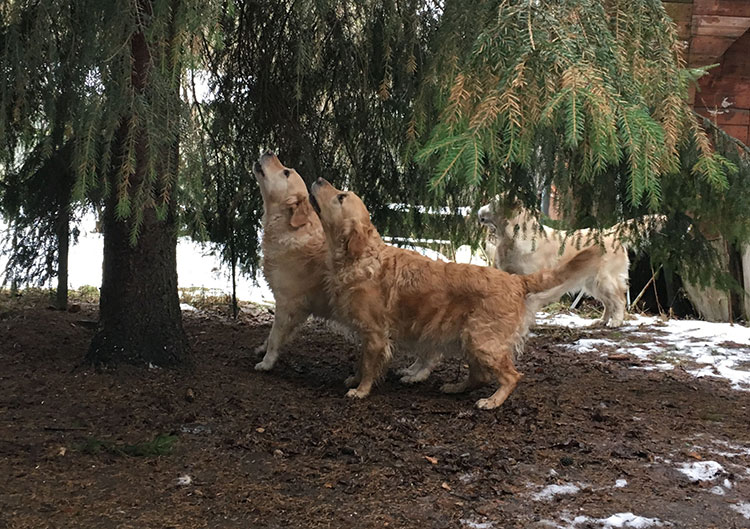 I run to another window - my retrievers are barking a tree!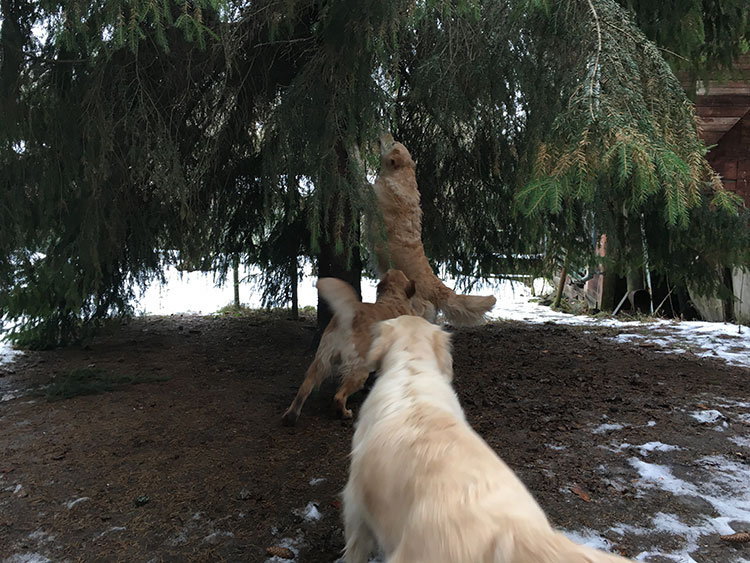 Particularly temperamental strive to climb on the tree!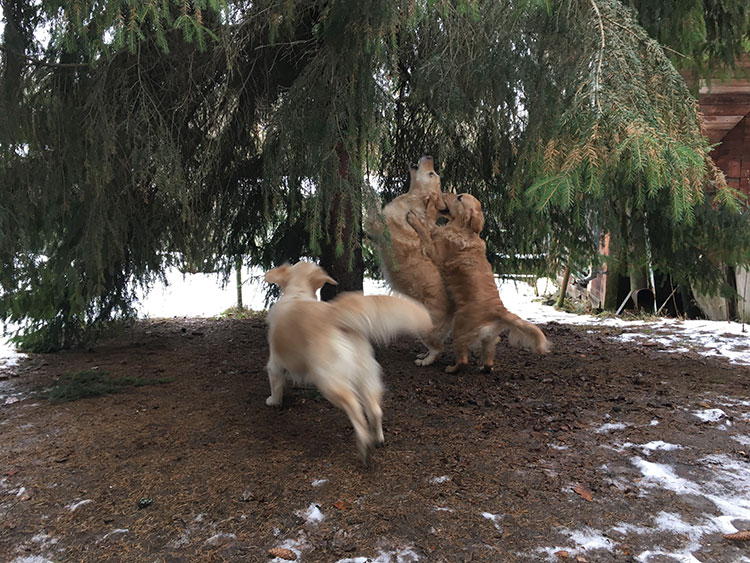 Larchik, forgetting that she is Golden Retriever trying to remove Sanya from the tree!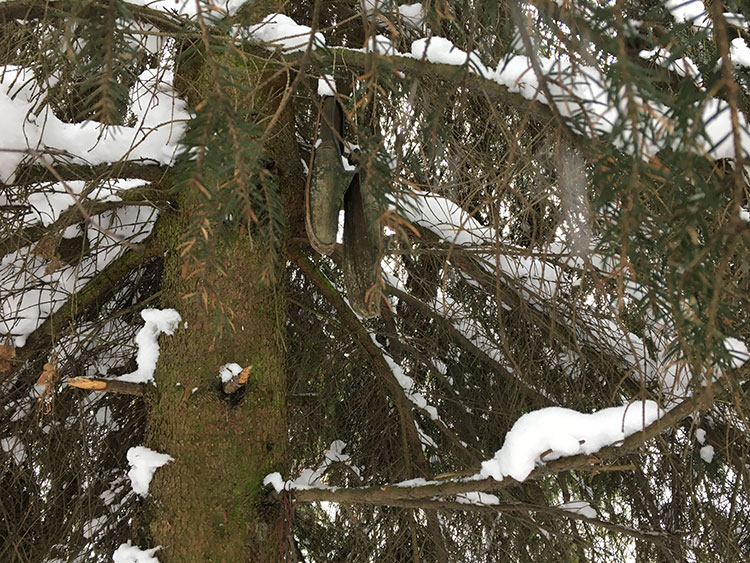 I, of course, thought that they had driven a cat to a fir tree. One redhead comes to us ...
Or squirrel.
And on the fur tree hanging TIRES!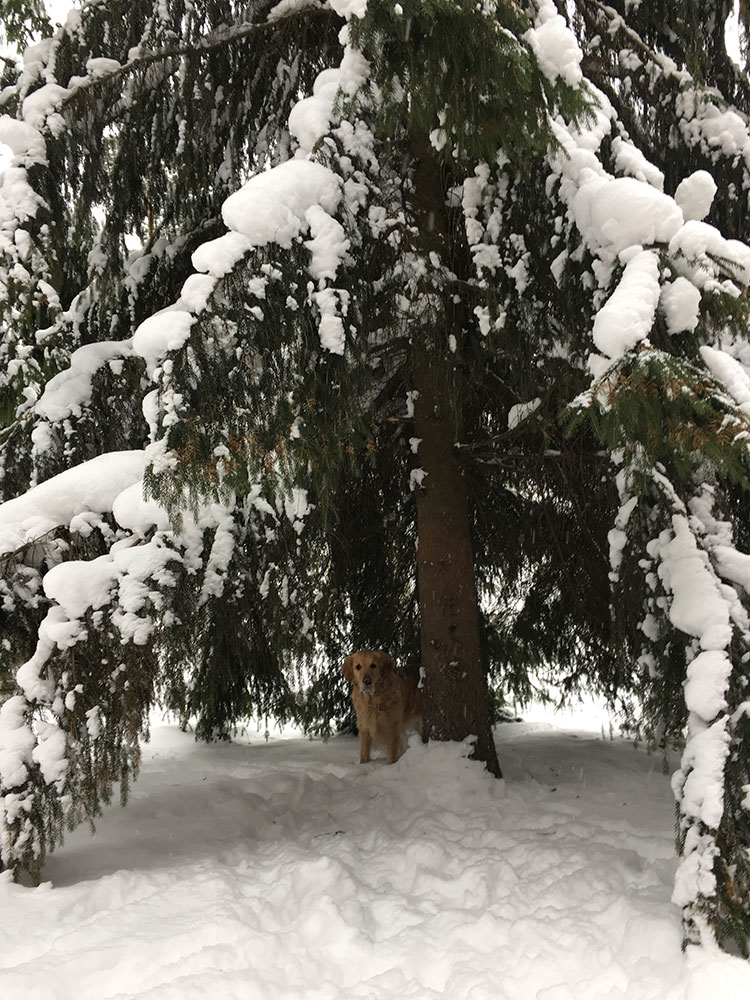 Who knows why and when these slippers were hanged.
I never looked at this fir tree.
Half an hour of dog hysteria - and again peace!
Lara goes under the tree and does not even look at the sneakers.
And the rest of the Golden Ladies zero attention.