Times when there was a forest around the house, passed.
Now we drive for a walk.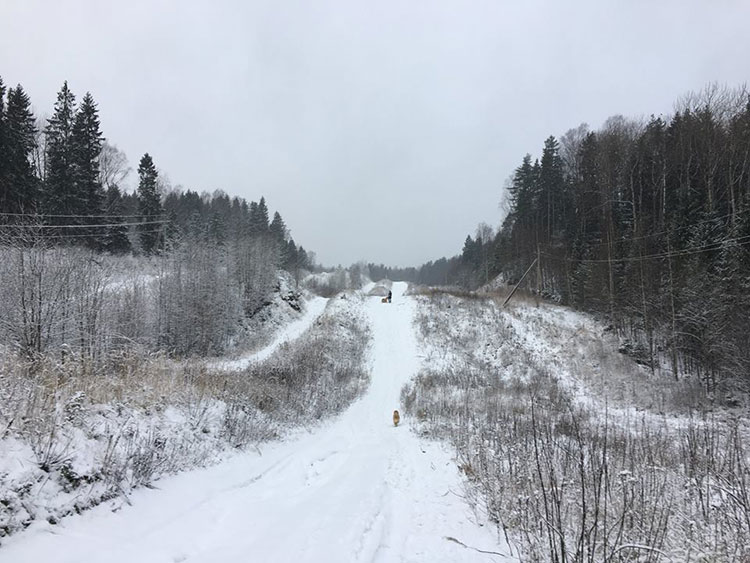 And then we go! We go through a glade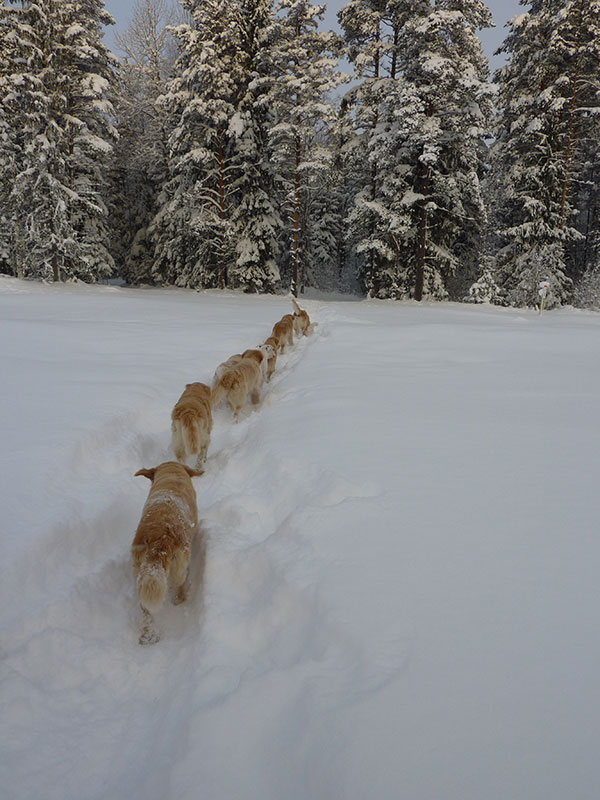 Crossing fields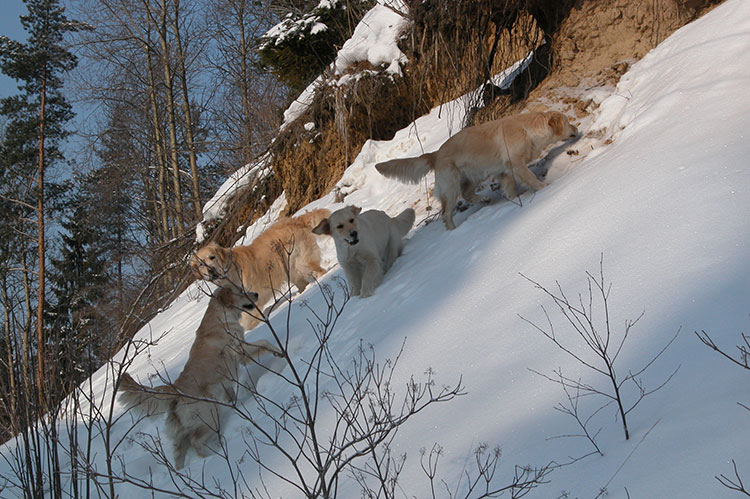 We run up and down!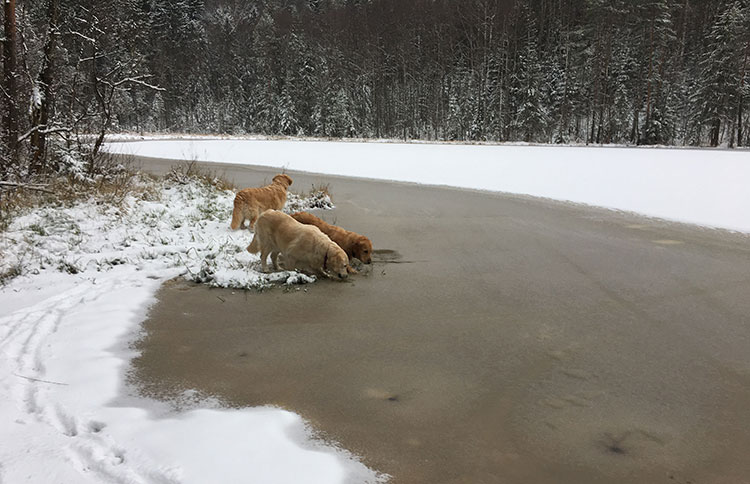 And we try to swim even in winter!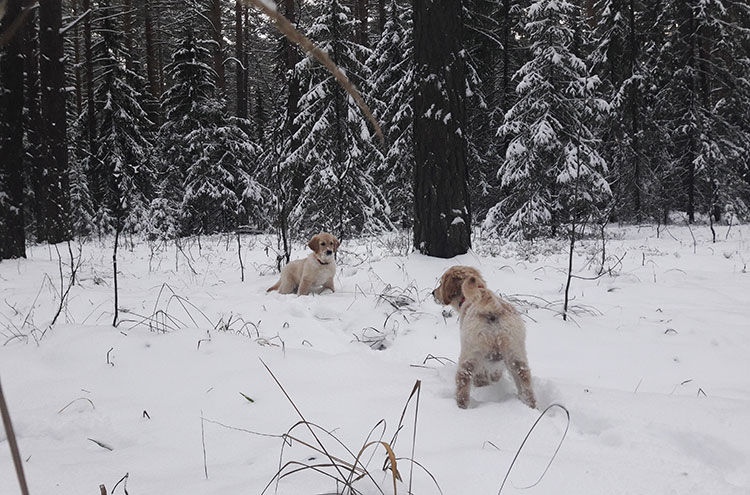 Of course, of course puppies also walk! In his "children's forest."
They are still too young for a long walk