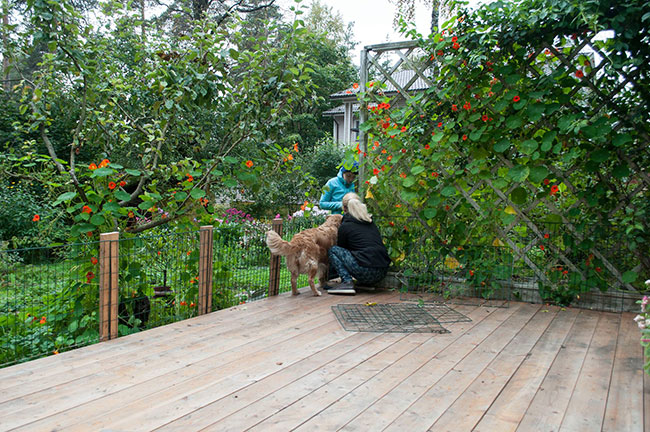 Thanks a lot to Dinah and Katya!
Two young ladies, creative thought, I, and two screwdrivers have created for children a paddock!
Mama Lara strictly controlled the process.
.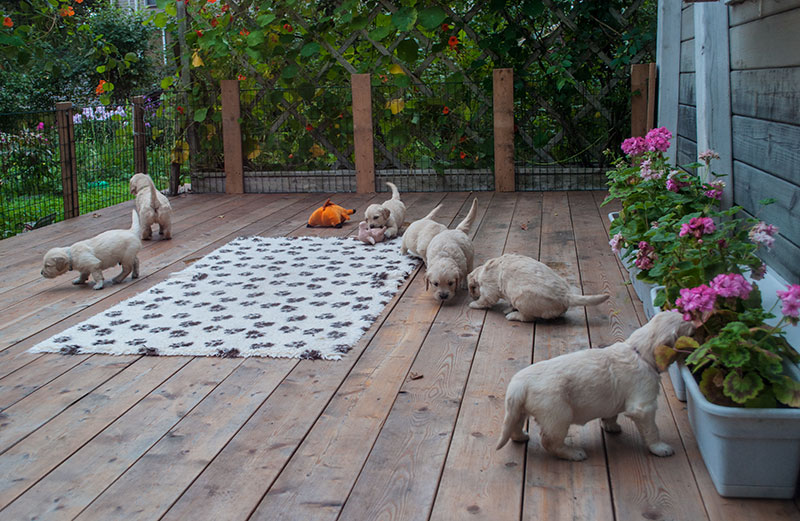 Puppies really liked the new paddock!
So many new things! New surface under the feet, new smells.
And you can run!