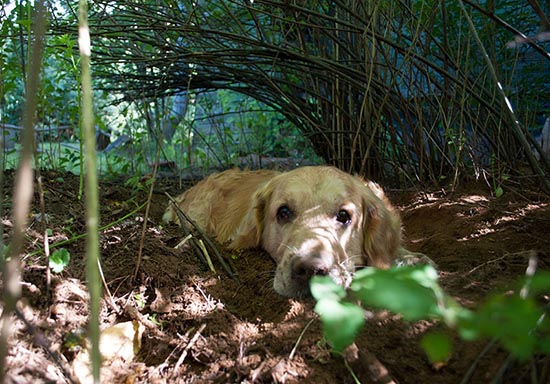 The time is coming, it is a 61 day of pregnancy. Lara is preparing a real hole for her future babies. Of course there is a whelping box and a sofa well prepared for her needs but it seems it is not exactly what she expects.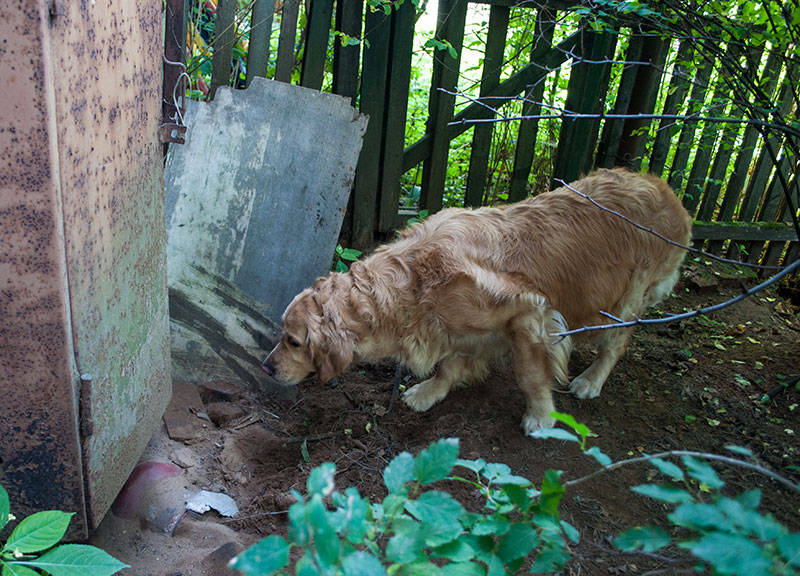 Last night she was digging a hole under the old house. As the ground is sandy digging was easy and Lara got pretty quickly under the house but with her big belly she couldn't get out on her own so we needed to pull her out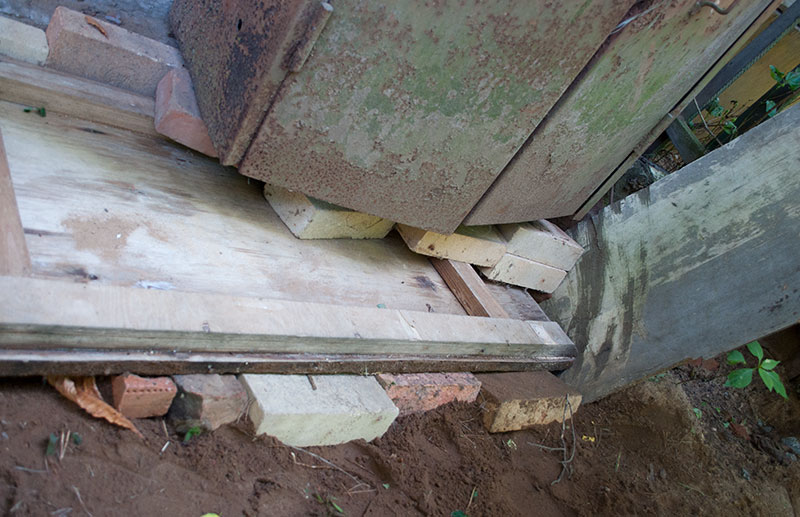 We all got nervous and next day early morning we covered the hole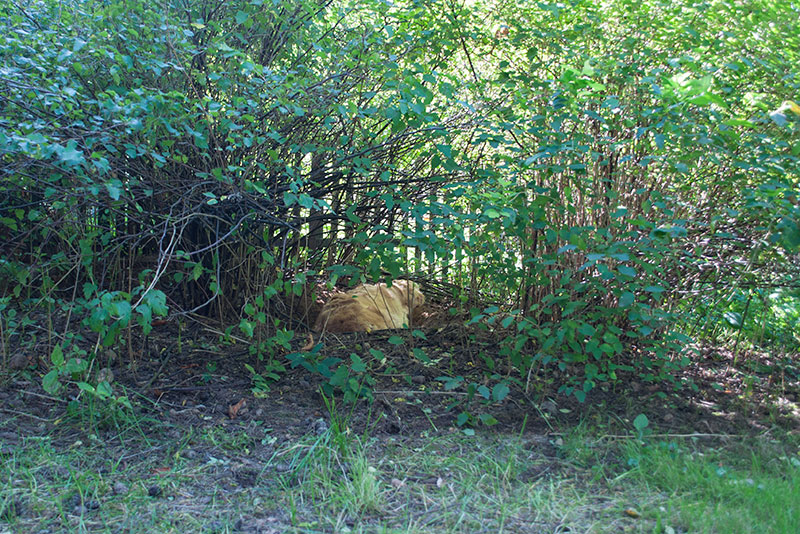 Lara took time and investigated surrounding area. She has found another place for the hole...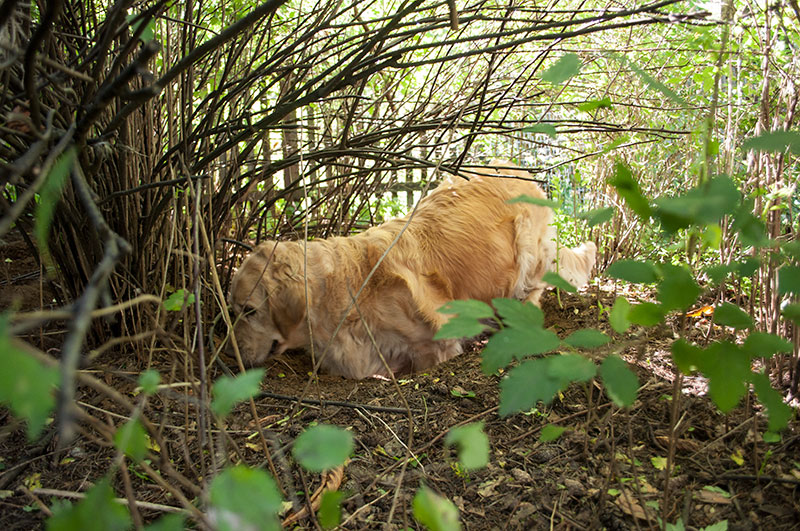 And started digging…