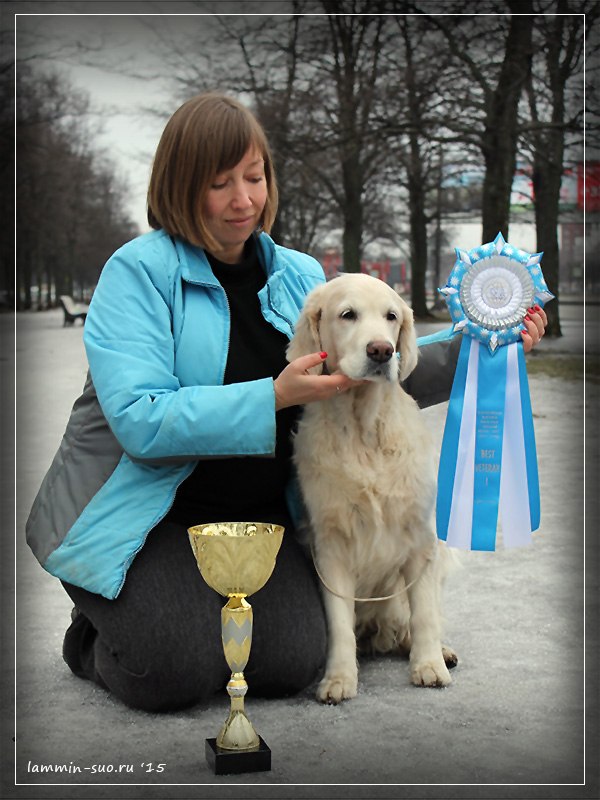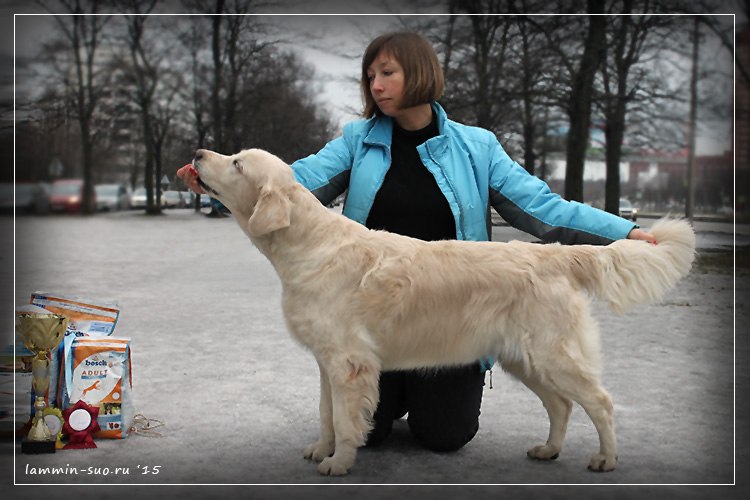 Ch.Ambergold GK Canzone Con Amore - Best Vereran! Veteran Best in Show! 
National all breeds dogshow
Judges - Mrs. A. Filatova, Mrs. B. Petkevicha
At the same day Nora won Best Veteran Bithch  at Golden retriever specisl show!
Judge - Mrs.B.Petkevich
Saint-Petersburg, Russia
Nora is 11,5 years old.
We are very grateful to Irina Matveeva for all her love and care!
We are happy and proud!